Calendar of Activities, 2019
Jun.18 (Tue), Outing - Discover Kabuki at National Theater
Walking thruogh Ryogoku
What a fun day we had on our walking tour of Ryogoku area. The mood was set as soon as we stepped off the train at Ryogoku station. Because a sumo tournament was happening, the air on the platform smelled of the sumo rekishi's fragrant hair oil. The smell permeated the station while the lower ranked rekishi passed through.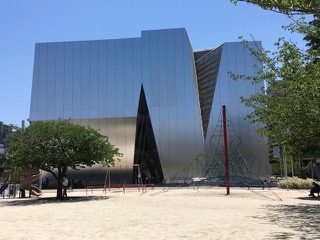 Our first stop was the Sumida Hokusai Museum housed in a unique, modern building. The current exhibition of works by Hokusai and his students was about Edo's livelihood - the many ways people made their living during that period. It's a fascinating exhibition to see and don't miss Hokusai's lifesize studio!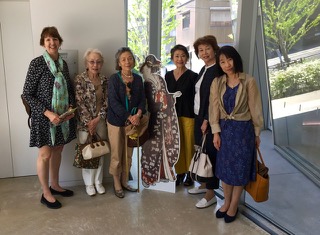 On our way to lunch, we walked by Nishikido and Hakkaku Stables. You knew they were sumo stables because of the mawashi outside drying. We enjoyed a typical sumo lunch at the famous restaurant, Yoshiba. Sitting around a dohyo in the restaurant, we enjoyed chanko nabe with 15 ingredients per person per pot.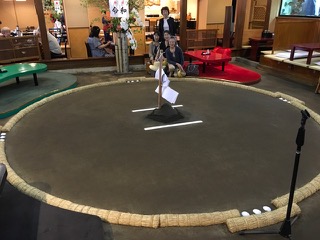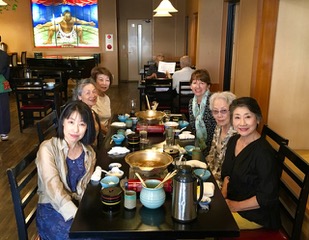 After our filling lunch we strolled through Yokoamicho Park, visiting the Hall of Repose for the 30,000 people who died on that spot after the Great Kanto Earthquake and then later in World War II. We also visited the Reconstruction Memorial Hall. The park is a poignant reminder of past tragedies and another recommended place to visit.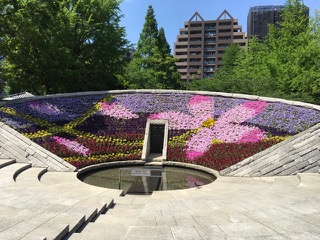 As time was running out, on our way to Eko-in Temple, we walked through Kyu-Yasuda Park and enjoyed a view overlooking it from the new Sword Museum. Many thanks to the wonderful organizers and participants.